Elopement Weddings at Nature's Getaway
A Secluded Paradise for Your Intimate Journey of Love.
Our goal is to help you create an intimate and meaningful experience on your wedding day. Nature's Getaway has partnered with Life's Moments – Special Event Planning, to create wedding packages that put your mind at ease, so you can sit back and relax and just be in the moment.
Intimate Elopements at Nature's Getaway
Just Us Package
The perfect package for the wedding couple. Small, intimate wedding celebration. Includes accommodations, ceremony set up, and everything you need to create a romantic and intimate memorable event for the wedding couple.
Shunda Meadows Package
This package is great for the couple who would like to have those closest in attendance. Wedding Cordinator to help with arrangements, Wedding-in-a-Box (choose from 4 colour schemes) are included in this package. Accommodations, decor, flowers, photographer, and so much more are taken care of to create your dream wedding.
Kinglet Package
Just like the Shunda Meadows Package, this is the perfect package if you're looking to have an intimate event with your closest guests. In addition to what is offered in the Shunda Meadows Package, this package will also include extra time with the Wedding Coordinator, choice of dessert, wedding favours, and more!
Plan your wedding with Life's Moments, Special Events Planning
If you're considering planning your wedding at Nature's Getaway Mountain Resort and seeking a trusted wedding planner, we highly recommend Life's Moments, Special Events Planning. They are intimately familiar with our resort and possess a wealth of creative ideas to ensure your wedding day is as unique and special as you are.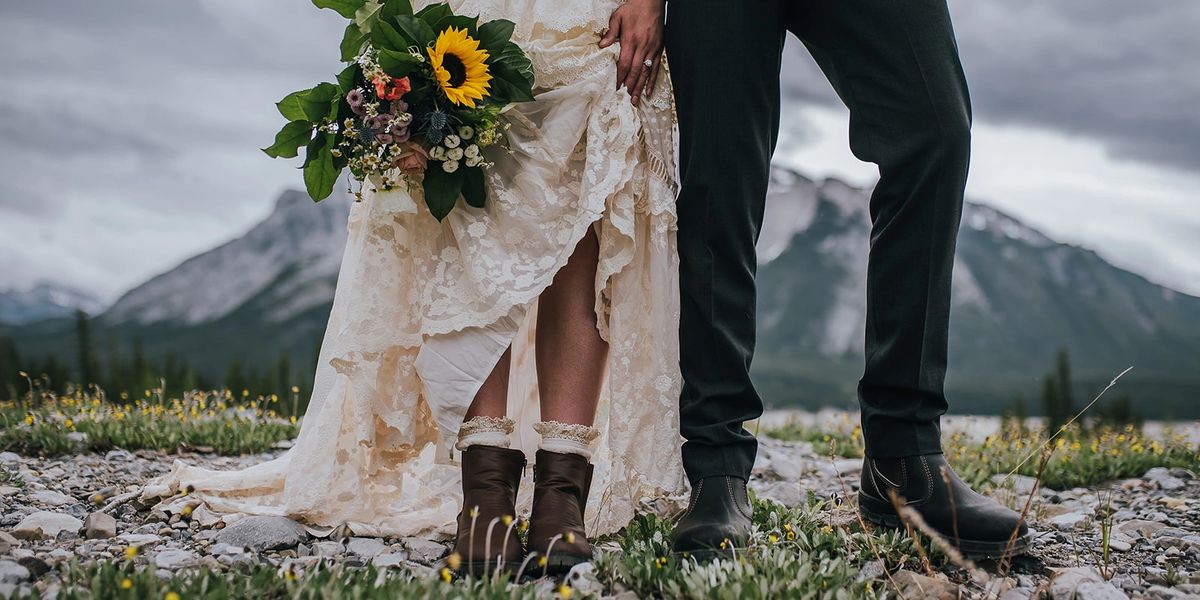 Beautiful Private Grounds
You can choose to have your wedding on our grounds in the shadow of the mountains. Or you can helicopter to the summit to exchange your vows and return to celebrate. Either way, we will help make your wedding spectacular.
Unique Cook House
One of a kind Cook House allows you to offer a unique wedding dinner or pre wedding dinner for your special day.